Clive Gregson and Liz Simcock
Clive Gregson and Liz Simcock's 2015 tour which revisited the Gregson & Collister catalogue was a resounding success. So much so that Clive and Liz decided to keep the train rolling, play more duo shows and record a CD of brand new Gregsongs - Underwater Dancing

Clive and Liz will be supporting the release with a tour of the UK playing classic songs alond with new favourites.

Tour dates as follows:

Friday 06 October: Roots Music Club, Doncaster
Saturday 07 October: Black Dyke Mills Heritage Venue, Queensbury, Bradford
Sunday 08 October: Twickfolk, Twickenham
Tuesday 10 October: Dartford Folk Club, Dartford
Wednesday 11 October: Old Ship Inn, Lowdham
Friday 13 October: Farncombe Music Club, Farncombe
Saturday 14 October: The Arts Centre, West Kirby
Sunday 15 October: Hitchin Folk Club, Hitchin
Wednesday 18 October: Cross Keys Folk Club, Uppermill
Thursday 19 October: Cross Keys Folk Club, Uppermill
Saturday 21 October: Coal Aston Live, Coal Aston

Here is Clive and Liz singing Me and You from the forthcoming album.


Musicport 2017
The Musicport local, national and inretnational festival returns to Whitby on 20, 21 and 22 October 2017.

Amongst the many and varied acts appearing are Afro Celt Sound System, O'Hooley and Tidow, Andy Kershaw and Hope and Social.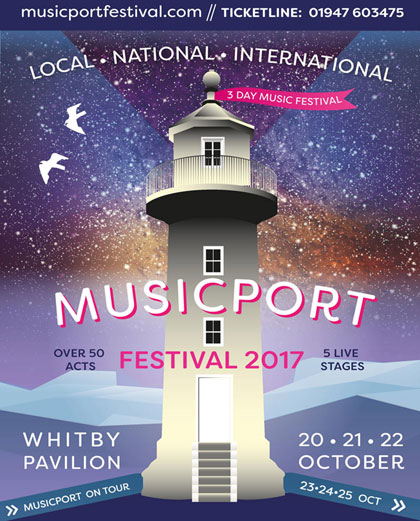 Derby Folk Festival 2017
This year's Derby Folk Festival runs from Friday 06 October to Sunday 08 October 2017. Headline acts include: Oysterband, Show of Hands and False Lights.