RnR Magazine - New Issue 64 - In the shops now!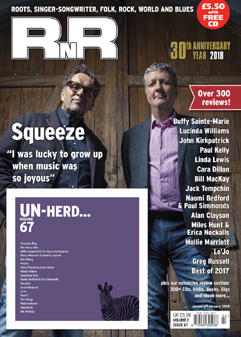 Welcome to the 64th issue of the still relatively newly titled RnR Magazine - the best-selling eclectic music magazine in the UK. On the cover is the inimitable Lulu (now an OBE no less) who tells Trevor Hodgett how her new release, Making Life Rhyme sees a return to her soul roots and explains how her early years have provided an influence on her songwriting.

Inside is a celebration of 50 years of Fairport Convention with Oz Hardwick documenting their history with the help from past and present members. Also featured is the indefatigable John Otway (pictured on the banner above) who discusses his typically ambitious new album. Issue 64 also includes, as per usual, our extensive review section with over 300 reviews to help you choose the best music for 2017 - quite a bit of which can be heard on Un-Herd - our free covermount CD.

Single issues of the magazine cost £4.95. We think that represents excellent value for money and we hope you do too. For even better value our subscription rates have been held at 2014 prices. Just follow the links below for details of how to subscribe.

Gift subscriptions - UK
Gift subscriptions - Europe
Gift subscriptions - US and the rest of the world

RnR is widely available throughout the UK and Ireland.

You can buy on line (or better still take out a year's subscription) from our partners by following this link to our on-line sales page
Black Dyke Mills Heritage Venue
At at time when we need live music more than ever it is good to hear of a new venue opening. The Black Dyke Mills Heritage Venue is based in Queensbury Bradford and have a full programme of events planned for 2017.

The venue is situated in an old weaving shed in the famous Black Dyke Mills, Queensbury - the spiritual home of the world famous Black Dyke Mills Band. Acts lined up include: Sam Baker, Clive Gregson, Plumhall and Bella Gaffney.

For more details, check out the Black Dyke Mills Heritage Venue website.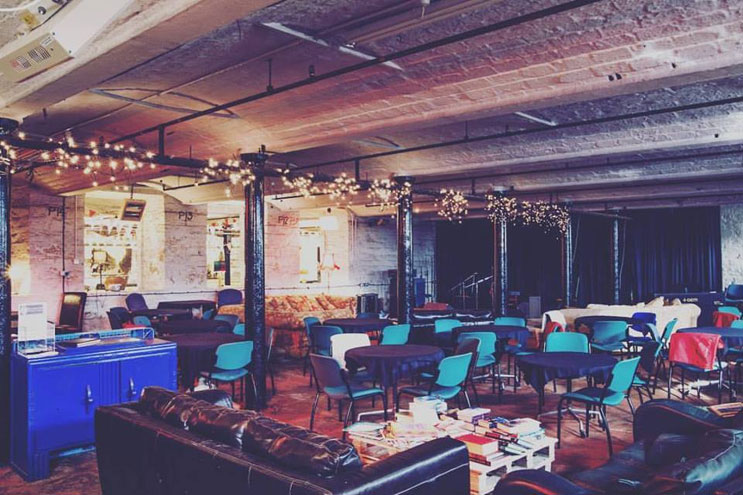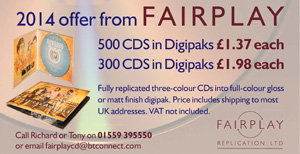 Fairplay Replication
Fairplay Replication
is the parent company of RnR magazine and is renowned for quality DVD and CD pressing and packaging. They have long experience of working with musicians and bands and offer a quick, easy and reliable service.
To find out more call Richard or Tony on 01559 395550 or click on the image above to be taken direct to Fairplay Replication's website.