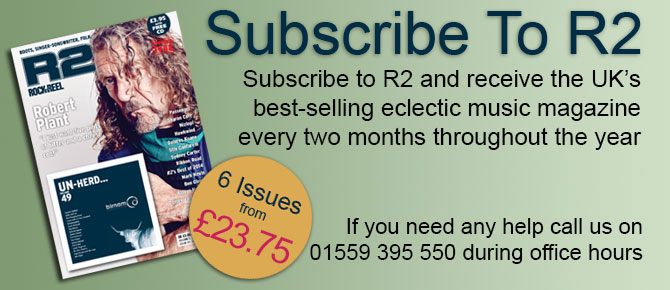 R2 - New Issue 59 - In the shops now!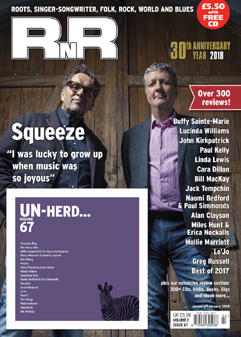 Welcome to the early autumn issue of R2 magazine - the best-selling eclectic music magazine in the UK. On the cover is the legend that is Ray Davies - a musician who must be rapidly approaching 'national treasure' status. In a revealing interview with Alan Clayson, Ray discusses his rich musical legacy and his current projects.

Also featured in the latest issue are Billy Bragg who discusses his recent collaboration with Joe Henry on Shine A Light - a collection of field recordings from the great American railroad. That most skilled of English songwriters Graham Gouldman - currently on tour with the latest version of 10CC - is also featured along with Ralph McTell, Carlene Carter and the Kentucky Headhunters, to name but a few.

Single issues of the magazine cost £4.95. We think that represents excellent value for money and we hope you do too. For even better value our subscription rates have been held at 2014 prices. Just follow the links below for details of how to subscribe.

Gift subscriptions - UK
Gift subscriptions - Europe
Gift subscriptions - US and the rest of the world

R2 is widely available throughout the UK and Ireland.

You can buy on line (or better still take out a year's subscription) from our partners by following this link to our on-line sales page
Independent Venue Week
Independent Venue Week is a 7 day celebration of small music venues around the UK and a nod to the people that run them, week in, week out. It runs from Monday 26th January to Sunday 1st February 2015.

Supported using public funding by Arts Council England, Independent Venue Week brings together these venues along with breaking and established artists, promoters, labels, media, bloggers and tastemakers to create a nationwide series of gigs at the end of January.

For more details, check out the Independent Venue Week website. Below is the Trades Club in Hebden Bridge - one of the many venues participating in the week.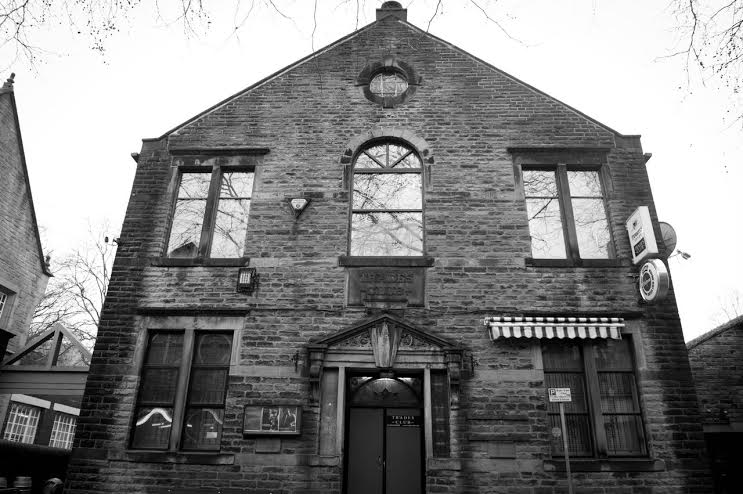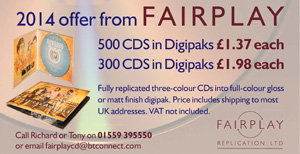 Fairplay Replication
Fairplay Replication
is the parent company of R2 magazine and is renowned for quality DVD and CD pressing and packaging. They have long experience of working with musicians and bands and offer a quick, easy and reliable service.
To find out more call Richard or Tony on 01559 395550 or click on the image above to be taken direct to Fairplay Replication's website.