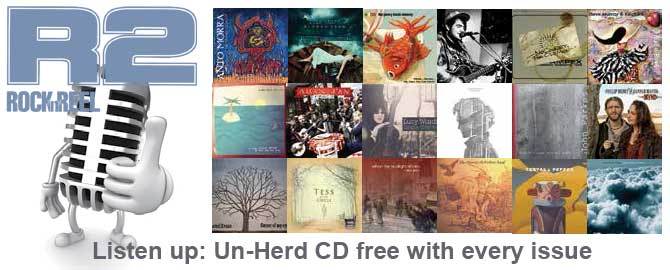 R2 - New issue 48 - In the shops now!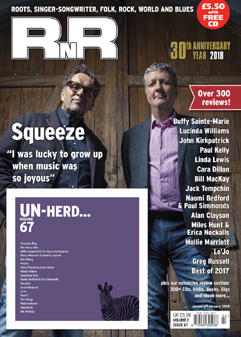 Welcome to the November 2014 issue of R2 - the best selling eclectic music magazine in the UK. The new magazine features the usual entertaining mix of interviews, features and reviews. On the cover is one of the greatest singer songwriters of all time - Jackson Browne. Inside Ken Hunt's insightful interview reflects on a career that has spanned over 40 years and reveals an artist who, far from sitting on his laurels, is still original and relevant.

Inside Issue 48 you will find interviews with The Levellers, Sally Barker, Joe Henry, Michael Chapman and many more.

All this, plus our extensive review section, regular features and a free cover CD for only £3.95! However, what better way of celebrating the start of summer than by subscribing to the UK's biggest selling eclectic music magazine? Simply follow the links below:

Gift subscriptions - UK
Gift subscriptions - Europe
Gift subscriptions - US and the rest of the world

R2 is widely available throughout the UK and Ireland - check our stockists page for more details.

You can buy on line (or better still take out a year's subscription) from our partners at Terra Nova Music
Carlisle Blues Festival
This year's Carlisle Blues and Rock festival takes place on the 8th, 9th and 10th of November 2013. Based at the Swallow Hill Top Hotel in Carlisle, the line-up features Ian Siegal and the Mississippi Mudbloods, Royal Southern Brotherhood, Bernard Allison and the legendary Slack Alice to name nut a few.

Full details of the festival can be found on the Carlisle Blues Festival website.

To give you a flavour of what to expect R2 photographer Jan Fialkowski captured some excellent images at the 2012 event. here they are for you to enjoy.


Mick Ralph's Blues Band
Mick Ralph's Blues Band
Lisa Mills
Larry McCray
Larry McCray
John Amor Blues Group
John Amor Blues Group
Ian Seigal
Ian Seigal
Grainne Duffy
Grainne Duffy
Gerry Jablonski
Gerry Jablonski
Blue Swamp
Blue Swamp
Andy Fairweather Low
Andy Fairweather Low
Cara Dillon 2013 Tour Dates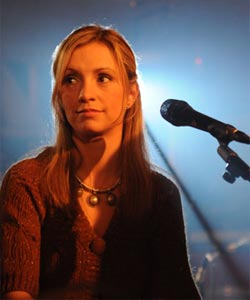 Irish songstress Cara Dillon embarks upon a major UK tour later this year.

The tour begins in Derry, Northern Ireland on the 15th August before winding it's way across the country ending at the Beverley Arts Centre in Kendal on Saturday the 23rd of November.

Cara has collaborated in the past with Sam Lakeman under the name Polar Star. In 2001, she released her first solo album titled Cara Dillon. More recently Cara performed two concerts with the Ulster Orchestra. The first was to celebrate the 150th anniversary of the Ulster Hall at an event called the Great Northern Songbook where her song 'Hill Of Thieves' was voted by BBC listeners as one of the 'Top 10' original songs to come out of Northern Ireland.

Full details, as ever, can be found on the Cara Dillon website.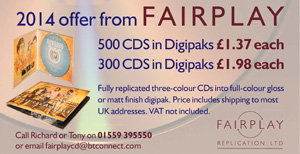 Fairplay Replication
Fairplay Replication
is the parent company of R2 magazine and is renowned for quality DVD and CD pressing and packaging. They have long experience of working with musicians and bands and offer a quick, easy and reliable service.
To find out more call Richard or Tony on 01559 395550 or click on the image above to be taken direct to Fairplay Replication's website.